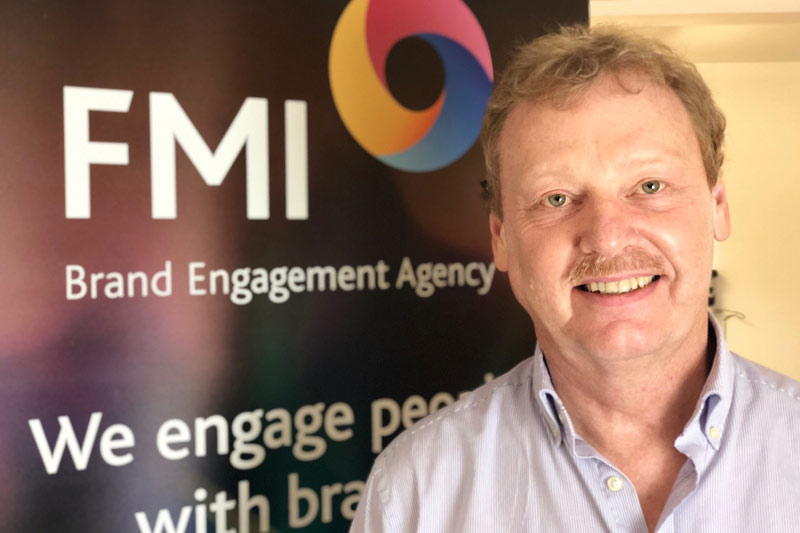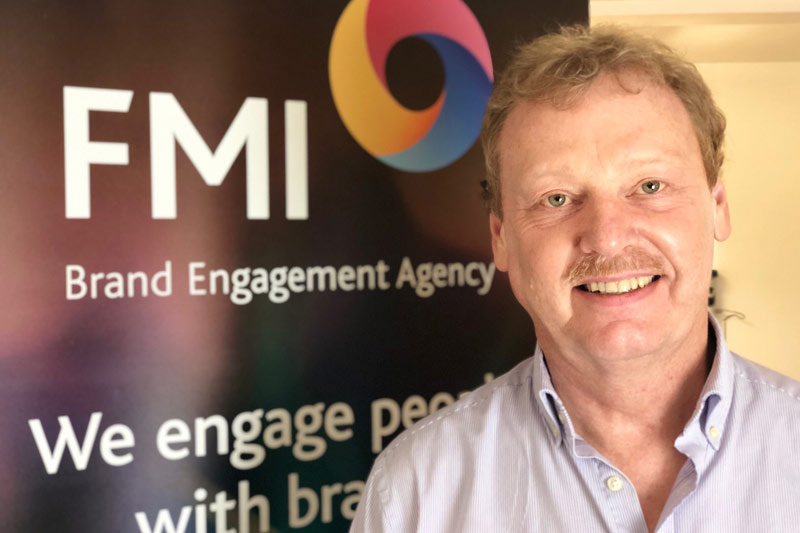 John Fisher
Managing Director, FMI
An introduction to FMI
At FMI, we have the flexibility and hunger of a nimble entrepreneurial enterprise, but with the weight of big business behind us, and that gives us a competitive advantage on our competition.
There are not many brand engagement agencies – certainly the bigger ones in the UK and abroad – that can boast our level of agility. Nor can they match the strength of our client relationships.
Why do I think that? It's because I think we've hit a "sweet spot" as a business. We're big enough to be able to flex and react to our clients' needs, but small enough to establish genuine relationships and to care enough to deliver consistently for them.
Every one of our clients matters hugely to us. They're not just a number, lost in a vast amount of international clients – which is the case with some of the expensive big brand agencies out there who are also delivering brand engagement through marketing; corporate or travel incentive programmes; events, exhibitions and experiences.
Our clients are not just a line on our P&L, and never will be. Instead, they are a critical part of our business and they give us our licence to operate, to grow and to thrive.
Their success matters, because it directly correlates to our own success as a business. And we have some incredibly bold ambitions as a team.
Entrepreneurial… but also with big business backing
When you combine our commitment to genuine and personal relationships with our clients, and our flexibility as an entrepreneurial enterprise with big business backing, then that's when things become incredibly exciting for all of us at FMI.
If you're not aware, we are part of the AIM-listed Park Group family, and Park Group – in terms of access to big brands and retailers – is a big as they come in the UK and Ireland.
Park Group is the UK's leading multi-retailer, multi-channel gift voucher and prepaid gift card provider, and this year alone has announced new collaborations with a host of new brands and retailers.
The company is embedded in UK and Irish consumer life and we're proud to have them in our corner, not only because of the financial power they possess, but because of the expertise they have in spades at all levels of the business. This, coupled with the retail and brand connections we share, and the level of autonomy they give us, means that we can go out there and simply deliver.
We are not a sales arm for Park's Love2shop vouchers or other services, and they don't want us to be. But what our relationship with Park has done is open our doors to bigger brands – and I'm talking about major high street retailers; hi-tech companies looking to build distribution networks and drive stronger sales pipelines and software and electronics giants looking to drive up their market share across the globe.
We're already proud to work with some of the biggest names in mobile telecoms, finance and technology among many other sectors – supporting Marketing Directors to deliver on their sales objectives. And we want to do more, help more, deliver more for other brands as we grow.
Get in touch
In the past, I think some Marketing and Sales Directors we've spoken to have not considered us due to our size as a business. We weren't big enough at the time, maybe?
But that shouldn't be the case anymore. We're big enough and confident enough to provide solutions to anyone, any size, anywhere.
And what's more we're based on the fringes of London, but without the big brand agency price tag.
I'd love to re-open connections and conversations with anyone in my network – new connections, old friends, former clients who aren't happy with their current incumbents.
If you want help driving stronger brand engagement with your clients or customers, breaking into new markets or trying something new; we're a team that is bold, innovative and focused on ROI, not just on execution.
Because that's FMI – an entrepreneurial team with big business backing.