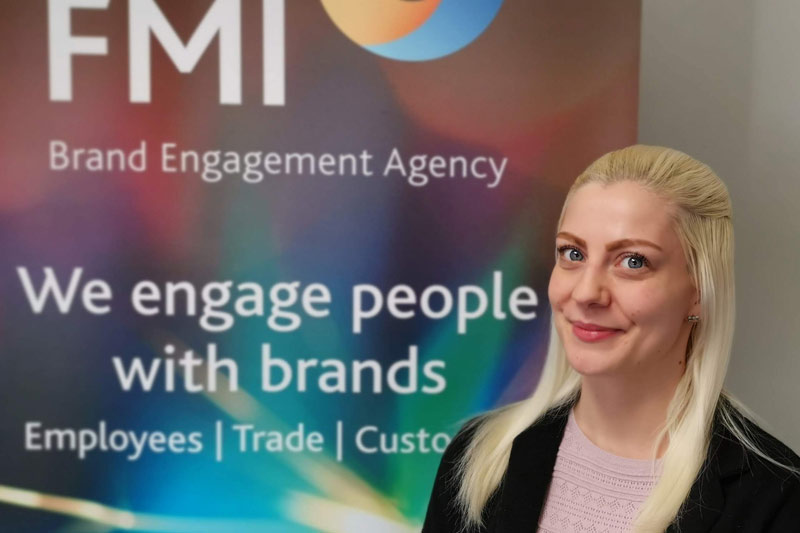 We're thrilled to announce that we're starting 2019 with a new hire.
We've welcomed Candice Coldwell to our team as a Digital Project Manager working exclusively on a new project for a global telecommunications company.
Candice will support our client – one of the world's largest smartphone manufacturers – and work closely with their team on the brand's latest ambassador scheme – digitally engaging trade staff  and "super fans" they have across the UK.
Our client has ambition to become the world's number one provider of smartphones globally and is focused on providing tailored engagement solutions to their channel partners – creating brand advocates who reinforce their product values and drives sales performance.
And that's where Candice comes in. She'll be leading on this project and has a wealth of experience that we're sure will help her to settle in straight away – having only joined us on January 2nd 2019.
Working previously as a Digital Project Executive in her last role at a loyalty agency, Candice completely understands the importance of brand advocacy and is excited to  get her teeth into this new project.
Candice said: "I'm thrilled to have joined FMI as it has such strong values and reputation. I've only been part of the team for a few days, but already I feel right at home. Everyone has been lovely and welcomed me with lots of enthusiasm and endless tea and biscuits!
"I've been taking part in their induction process over the past few days, but I'm now feeling up to speed. Part of my background experience is in the telecommunications and technology industry, having worked for Talk Talk, Telefonica, BT, Vodafone and AirWatch by VMWare, so I'm hoping I'll settle in quickly.
I'm really looking forward to this new project and the chance to bring together my past skills and knowledge to strengthen the FMI team."
Candice will report into account director Andrew Hulme, so if you'd like to catch up with them on their work, or if you think you would benefit from an ambassador programme , contact them today on info@fmiagency.com.