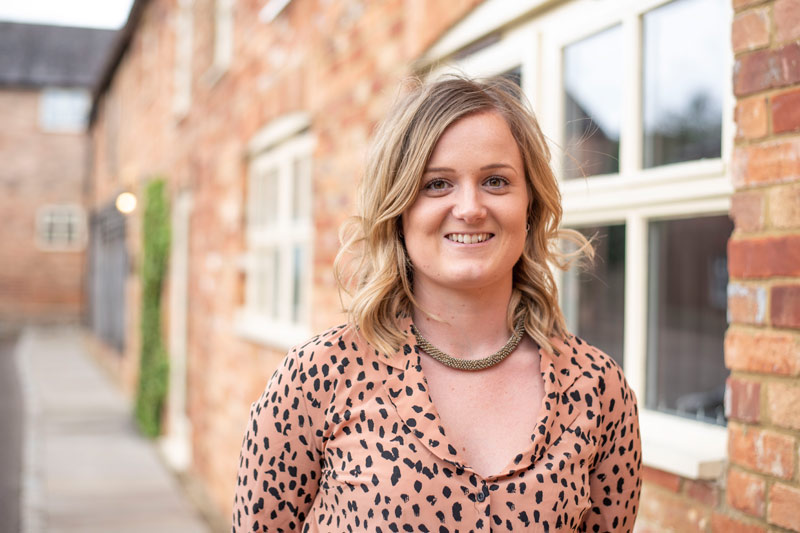 Tell us about your role at FMI?
I've been an Account Manager at FMI for 2 years now, working on a variety of different client accounts. My main responsibilities include managing client requests, activating engagement campaigns and the day-to-day management of accounts – which means every day is different!
What clients do you work with? 
My main clients are Huawei, Mazda and Eaton. Each of my accounts is totally different, which I love as it keeps my days really varied. I was lucky enough to join at a time when the Mazda account was just getting started, and I've really enjoyed seeing a programme created from initial brief to a bespoke build which is now live in seven different countries across Central and Southern Europe.
Tell us about a campaign or project that's been really memorable/successful?
I always really enjoy working on sales incentives as I find them really exciting and I often become just as invested as the participants! Last year I worked on a great sales incentive for Carphone Warehouse which saw one Store Colleague and one Store Manager drive away in their own brand new Audi A1 car. It was fantastic to see the uplift in sales of Huawei devices week on week as the incentive really gained momentum, and I loved being able to have fun with the comms as users 'drove their sales.'
What did you study at university/college?
I studied Events Management at Southampton Solent University. Whilst not a direct route into comms and marketing, I really enjoyed modules such as Leisure Marketing and felt that developing my skills in organisation and attention to detail have really helped me in my role at FMI.
How did you discover FMI? 
I was on the lookout for a local agency whilst on my 2-hour daily commute home from London when I came across FMI via a Google search. FMI weren't currently recruiting at the time but I loved the look of the agency and emailed my CV to Clare, who got in touch a little while later, the rest as they say is history…
Where do you see FMI being in the next five years?
Going from strength-to-strength by doing what we do best – providing outstanding service and great bespoke engagement solutions for our clients. I think the team will have grown alongside a growing list of great clients, it's all very exciting!
What's the FMI team like?
Hard-working, dedicated, passionate and friendly – with a love of biscuits!
Do you have any pets? 
No, I'm out of the house far too much unfortunately.
What job did you want to do when you were little?
I did Irish Dancing from the ages of 5 to 16, so I always wanted to be in a Michael Flatley show!
What was your first car?
A black Citroen Saxo I nicknamed black rocket – I loved it! I then upgraded to a newer Renault Clio a couple of years later following a win on ITV's Tipping Point.
Where are you most likely to be found outside of work?
I love making candles in my spare time to support my fiancé at his company, Home County Candle Co., so I'm often in the kitchen (although never cooking – I'm a terrible cook)! I also have a big family who I'm really close to so I spend a lot of time with them.
How do you take your brew?
Strong and sweet! Although I have cut down from 2 sugars to just the 1 sweetener…
What was your first job?
When I was nine I pretended to be my older sister to get a paper round (you had to be 11+). I used to keep all the pay slips in a little photo album (about £12 a week that I used to split with my two sisters if they helped me)! My first job after university was Events Manager at a golf club where I stayed until I went travelling, and is also where I met my now-fiancé.
To chat to Hannah or one of the FMI team, please get in touch with us on +44 (0)870 890 3305 or email Hannah directly on hannah.spinks@fmiagency.com.