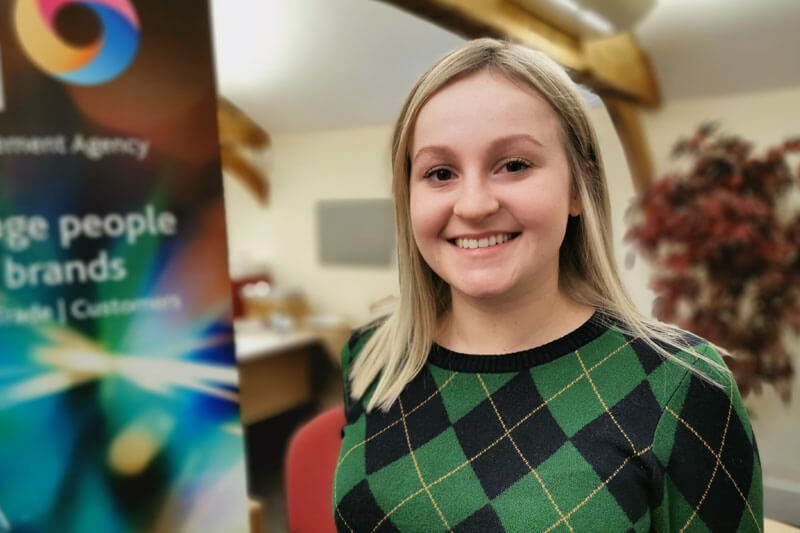 Leading brand, incentives and events agency FMI has welcomed Isabelle Haven as a content and account executive to strengthen the agency's digital content offering after a period of client growth.
Based in Chilton, the agency currently has a team of 16, with Isabelle set to support on some of the business's key accounts including Huawei, LG and BP Fuel Cards where she will be assisting with all social and web-based content.
Isabelle's role will involve planning content as well as designing graphics and short videos for FMI's ever-growing client base. 25-year-old Isabelle is also responsible for posting and evaluating content to drive audience engagement.
Fran Gilman, Senior Account Manager, said of the new hire: "We're really pleased to have Isabelle on board here at FMI. She has settled into the role really well and her skills positively widen the scope for the content we can produce for our clients.
"Thanks to a flurry of new client wins, the need for an individual with plenty of creativity became evident, and Issy was the perfect fit for the job.
"Our industry is changing and evolving so quickly at the moment, so it's great that we now have an extra resource in the team, that is solely focused on keeping up with current trends in order to create engaging content across our client base."
The agency has also recently won a new social media project with global audio brand, Jabra. Isabelle will offer vital support on this account by creating engaging and informative content for the brand's trade and channel audiences.
FMI is a wholly owned subsidiary of Appreciate Group, the UK's leading multi-retailer redemption product provider to corporate and consumer markets.
Read more about the team at FMI