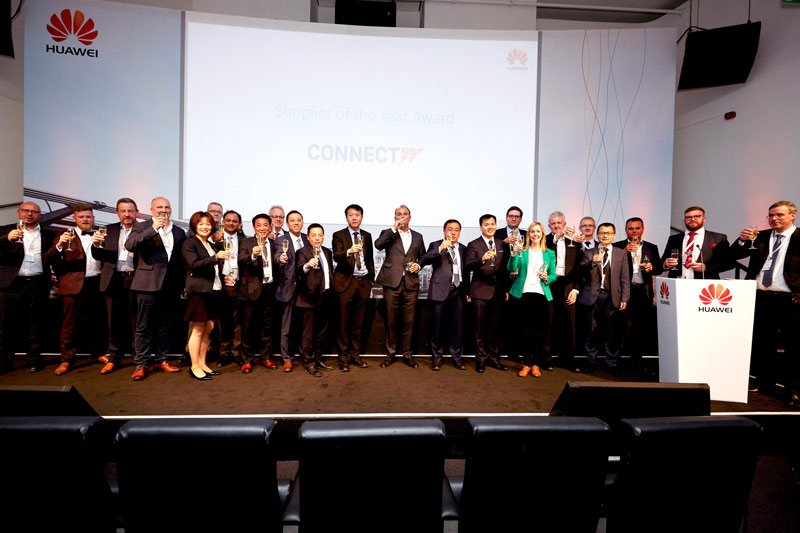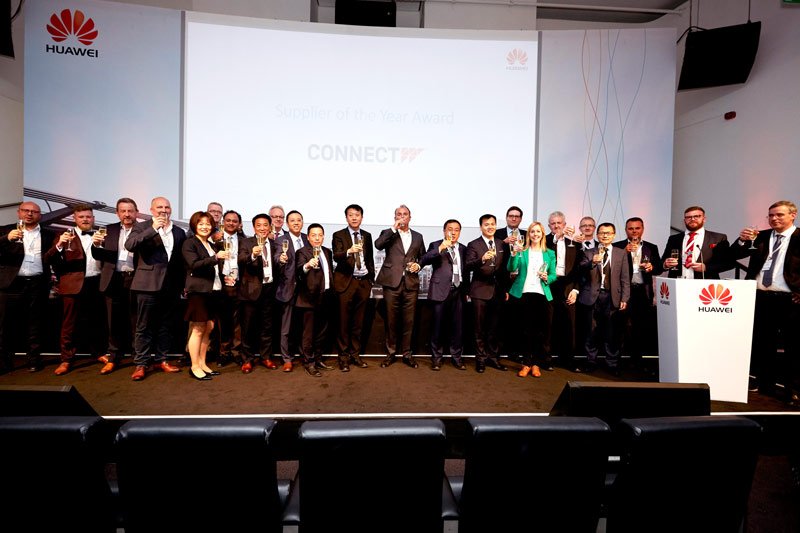 FMI was awarded the Outstanding UK Consumer Market Development Award for 2018 at the recent Huawei UK Partner Convention, held at Altitude, London in May. This was the second time FMI was given the supreme UK award. They also won it in 2017.  Key partners attended the day-long event where Huawei suppliers were hosted to a fascinating series of sessions around Partnering for Smarter Connections and specifically how Huawei are investing in the UK's potential. Guest speakers were from The Department for International Trade and China Britain Business Council  plus senior staff from Huawei HQ, Western Europe and UK.
This award was in recognition of the UK brand engagement projects which FMI have undertaken during the previous 12 months. Clare Bingham, Operations Director commented: 'We have really enjoyed working with our partner Huawei since 2016 to help support and develop the UK consumer market and this award in 2018 is testimony to the FMI team for all its hard work and dedication. When you add the fact that the same team also delivered incentive projects for Huawei Eire and Huawei India at the same time, you can see that we have much more to give in the international arena.'
Find out more about brand engagement by reading our client case studies alternatively contact us on info@fmiagency.com and we'd be happy to chat.