As an agency, we have always valued our relationships with clients. It's one of our defining qualities and something we're incredibly proud of.
We spend time building and nurturing our working relationships, so we can be viewed as an extension of the client's team. It's not always easy and it undoubtedly takes time, but the end results are always worth it.
Our long-term relationship with asset finance company, Close Brothers Asset Finance is a prime example of this and shows the way we develop and tailor our offering to suit each individual client.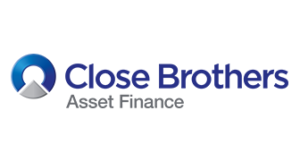 We began working with Close Brothers Asset Finance four years ago, and at the beginning we offered support on an ad-hoc basis, producing some of the company's adverts. Gradually, we came to understand more about their business, and they, ours.
We got to grips with their style, content, brand – essentially all the features which make them unique in their industry. As time went on, we were able to offer insight and recommendations to them, adding value to their brand positioning and slowly but surely establishing our team as an extension of theirs.
Within six months, we were assisting with website graphics, brochure designs and marketing collateral. We then began to review their suite of materials and, along with their internal team, evaluated what had come before.
It soon became clear that whilst they had a lot of great content, consistency across their offering was a key objective, so we worked with each department to ensure brand alignment. Construction was different to transport, which in turn was different to haulage, even though the product of asset finance was consistent across all departments.
We worked closely with their team to centralise their offering and promote their industry expertise in unison. We moved forward with them as a company and earned their trust because of our approach and effectiveness.
And now, four years later, we also support them with their events portfolio. We offer a holistic view across marketing and events, providing valued opinions and a collaborative approach which is invaluable to their team.
During our time working with Close Brothers Asset Finance on their events, we've used our agency expertise to make their budget work as hard as possible. Creating stand-out exhibition stands which can be used across events is a cost-effective solution for their team, who attend multiple trade shows throughout the year.
We now manage the set-up, decoration – include furnishings, stand collateral and de-rig to take all the hassle away from them. This way of working benefits everyone – it allows their team to progress with other work, all the while knowing their trade shows are in safe hands.
For our team now, we very much see ourselves as brand guardians for Close Brothers Asset Finance. We love working with their team and value the collaborative work we produce. It's truly a fantastic account to support on and one which the entire agency takes a great amount of pride in. Here's to many more years of working 'closely' together.
To find out how we can support you with marketing services please email Fran on fran.pearce@fmiagency.com