Business Intelligence Blog Series
Andrew Hulme, engagement consultant and business intelligence expert
Find the real story – Part 1
Over the coming series I will be exploring the world of business intelligence and showing you that just gathering data, and not leveraging its information, is actually costing you money. If you use data analysis to leverage this information though, then you can uncover the real story of your business, gain actionable insights, and ultimately make money!
There are literally data sources here, there and everywhere! Stock levels, sales, profit, customer profiles, customer interactions, customer service, clicks, likes, follows, employee engagement, partner engagement, ROO, ROI … all this data flowing in to the company can be great because you are collecting potentially valuable metrics, but what are you doing with it all?
The key phrase above is "POTENTIALLY VALUABLE METRICS". Often there are large swathes of data collected that are never used and just take up server space. This approach is essentially like hoarding, with the mindset, you never know when you might need to use it!
Business Intelligence is the art of combining your data sources, data analysis, and data visualisation for people to have more insights to their business and be data-driven in their decision making. The sooner you develop a data strategy then the sooner you will understand your story and therefore how well your business is doing and where it can be improved.
Whether it is sales incentives to channel engagement ROI and from visualising departmental reports to dynamic companywide dashboards, the opportunity to deliver business intelligence is everywhere! This is where the Business Intelligence Supportfrom FMI can help you.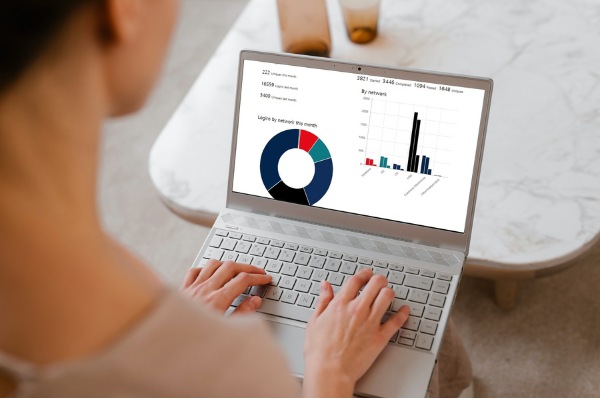 What are the actual metrics that tell your story?
Finance teams have defined metrics for determining if the business is profitable. Marketing on the other had has a million different ways of defining success. Understanding and defining your goals is the first and often the most difficult step, but as Astro Teller (Captain of moonshots at X) says, you need to tackle the monkey first.
It is often really easy to define your goals, but really hard to define a strategy to get there. The consultants at FMI understand this and have years of experience collaborating with our clients, helping guide them on the journey to data clarity. We work together to drill down into the details and uncover what is truly important and what is just noise.
Once we understand the essence of the data, we can visualise it to start telling a compelling story – whether good or bad. The visualisation of information is key to getting buy-in for your story. Not everyone can read a spreadsheet, but if you show a map with sales hotspots, people understand instantly.
FMI know that by visualising disparate sources of information you can dramatically improve both internal brand engagement as well as delivering tangible actionable insights and results that will improve how your business operates.
Once you are happy your data is telling you your actual business story, then you can look at your remaining data and decide whether you still need to be collating and storing all the information. Think of all the storage space you could be saving, which in turn will save you money – and that is a good news story for the board!
For more information on getting your data to tell your business story, speak to Andrew at FMI.