Having been a part of the payment services industry for the past 15 years, Suresh Vaghjiani's self-description as a Fintech Veteran is certainly justified.
He first entered the world of Finance Technology as Product Manager at Kalixa Payments where he was responsible for the introduction of innovative technology that included the early use of contactless payments in the likes of the iPhone 3, watches and other wearable technology.
After this he moved through the industry, working for the likes of Paysafe Group before joining GPS as Managing Director where he oversaw massive growth and worked with the likes of Revolut, Monzo, Starling Bank and Curve in their early days.
Having seen a gap in the market for a new issuer processer, Tribe Payments was born, growing from employee number one to 86 staff in rapid time… and as if that wasn't keeping him busy enough he found time to undertake a number of missions for the Department of International Trade to China, Mexico and a historic trade mission with the Rt. Hon Lord Mayor to the southern hemisphere. Finally, and more recently he has embarked on an award winning podcast on all things Fintech that resulted in a listenership of over 35,000.
Our Business Development Team have been lucky enough to sit down with Suresh to quiz him on everything from the current state of the industry to effective Fintech marketing and incentive techniques that can be adopted by SME's to ensure long term survival.
In a crowded marketplace, how can SME's in the industry make best use of their marketing budget?
The key thing for SME's is to ensure that they get their messaging right. It sounds so basic but you would be surprised to see just how many companies don't adopt a clear brand message. I really think the messaging has to be water tight, it has to be clear and it has to be precise. There is too much messaging from SMEs that just sounds too similar to everyone else. They'll say 'we provide this'… but so does another 20 companies. What separates you from your competitors? Why are you better? How are you better? Why should someone trust you with their money? These are the questions businesses in the sector, both new and old, need to address in order to attract new customers.
How can effective marketing help these finance technology businesses to attract these new customers and attain brand loyalty?
Ultimately, they need to build trust. We often see with challenger banks, people getting accounts but choosing not to put their full salary into them. They'll use it for getting better rates when going on holiday for example, but continue to use their traditional banking services for their day to day expenses and larger sums of money. This is all down to lack of trust and education.
The one thing that challenger banks and other forms of emerging financial technology services have is data. They should be utilising this data to build effective marketing campaigns that really show off what they bring to the table. Show off how many new customers you've had in the past however many months and give real examples of the benefits they have seen. People need to know of the people that have decided to take the full step into challenger banking and this will in-turn feed in to the educational side needed to sell their services.
It is also important, particularly when looking to attract mid-generation customers, that their marketing campaign creates a sense of missing out if you don't have it. People my age have a bit of surplus cash and always want to try the latest bit of technology. We like the fact that it is aimed at millennials because it makes us feel like we're more in touch with the times. This is an important Fintech marketing tactic for businesses across the sector to consider.
Would you say that millennials have been the focus of these new technologies and services thus far?
A lot of these things are a generation thing. How you and I see things are very different from how our children see things. Whereas we may worry about whether it is secure, the younger generations are instead looking for convenience. Younger people, and increasingly older generations also, are no longer carrying anything other than their phone. The contactless thresholds have increased for example, allowing people to be able to spend £100.00 with just their phone which was never the case before.
I wouldn't necessarily say that millennials are the first adopters of these new services as they are not always fully confident on banking. They are however more attracted to new, quick and easy technology pieces that in turn encourages the industry to drive forward.
Going back to the mid-generations, I would say they are the main driving force behind it from a customer perspective, for the reasons I touched on earlier. It is a balance of the two, but if it was blatantly and directly targeted at the middle-aged, we would probably be less likely to buy it.
Whilst conferences, exhibitions and other events of this type are currently on hold due to Covid-19, do you see them as important Fintech marketing opportunities for businesses within this sector?
When it comes to B2B sales, conferences, exhibitions, launches and other event types are a great way of attracting attention. Often, there is a big media presence there so it is important for newcomers to attend and stand out from their competitors. I have contributed towards the launch of companies at such events which have resulted in features on the front of the Financial Times for example, so yes, I feel they really can work in the B2B space.
From a B2C perspective, I would suggest that a challenger bank would be better off considering less finance/banking focused events, and instead looking towards ones where the attendees may be seeking financial support to buy expensive items, like the Ideal Home Show for example.
How commonly used are incentives within the industry to acquire new customers? Do you see this as a beneficial tactic in a crowded market place?
When it comes to incentives, there has to be real value to the rewards being offered. In the early days, Tesco did it really well with the Clubcard for example as they used effective data mining and actually gave real value to the rewards.
I think there is real value to using incentive schemes and rewards to attract new customers or encourage positive work, but the key is to ensure there is real value to the reward and it is not just the case of collecting points for the sake of it.
Rewards and incentives have to work behind the scenes. They have to be an invisible, holistic experience and differentiator from other brands. Considering the industry, they also need to be driven by technology.
Whilst challenger banks haven't traditionally engaged in these methods, I do believe that if there is real, well thought out and relevant value to the incentive being offered, then businesses will be interested.
Covid-19 will inevitably force rapid acceleration of digital transformation. How do you think the financial services industry will benefit from this acceleration?
The Fintech sector has been fortunate in the sense that it has been in the process of digitalisation for the last 10 years, so in many ways, it hasn't been as heavily impacted as the more, traditional, high-street banks. Fintech is already on the forefront of digital transformation and I have no doubt that Covid-19 will only encourage this further, as people continue seeking alternatives to cash or other areas of the finance sector that require person-to-person contact.
Are we likely to see more people seeking these digital finance/challenger bank alternatives, away from more traditional banking methods?
People are always wary of moving away from what they know and this is particularly prevalent when it comes to their finances. They are often ignorant to new challenger banks and worried about them going under or the safety of their money. This is why it is so important for them use effective marketing techniques to build trust with consumers and encourage them to make the move over to new financial technology pieces. People should be made aware that most of these new banks have exactly the same financial services protection as the banks that they are so familiar with.
If you're in the industry and would like to talk about how best to utilise your marketing budget, we would love to discuss the various options available to you. Please get in contact for a free consultation.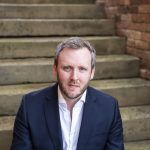 Peter Bennett – peter.bennett@fmiagency.com – 07583 060920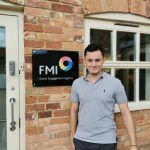 Charles Seaton-Reid – charles.seaton-reid@fmiagency.com – 07702 696190