At some point within your professional employment, you will no doubt complete an employee engagement survey or hear senior management talk about engagement at a corporate conference, but employee engagement is much more than surveys and business strategy.
Gallup defines employee engagement as the involvement and enthusiasm of employees in both their work and workplace. It's about the commitment, passion and connection employees have towards their work and organisation. But why is it so important? Creating a culture of engaged employees is very important, it's been proven over the years that enthusiastic, motivated, and dedicated employees will go beyond their basic responsibilities, which in turn contributes to the success of the business.
Here at FMI we support businesses to improve their employee engagement through online programmes and live events. We help to connect brands with their employees to create a culture of engagement, and ultimately overall success.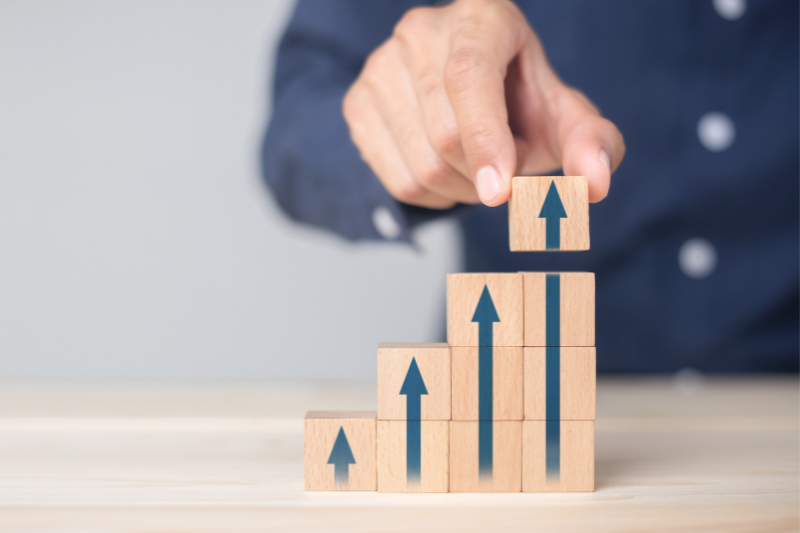 How to improve employee engagement
So how does implementing an engagement programme or hosting a corporate conference contribute to improving employee engagement? For an employee to feel emotionally connected to a business, to feel motivated and inspired to do more, they must believe in the brand and what the business stands for. To reach employees requires outstanding communication. Communication plays a vital role in employee engagement and a digital platform or face-to-face gathering provides an effective method through which clear communication can be delivered.
Engagement programmes, reaching disparate workforces on a global scale, utilise tools such as feedback polls, pulse surveys, recognition schemes and rewards that contribute to improved communication. Ensuring employees feel respected and heard by the business, in a way that is localised and relevant to them.
Corporate events such as conferences provide another method through which clear communication between employees, managers and senior leaders can take place. A professionally executed and engaging live event can help key messages stick with employees. From annual kick-off conferences to end-of-year celebrations a memorable corporate event is an effective way to improve employee engagement.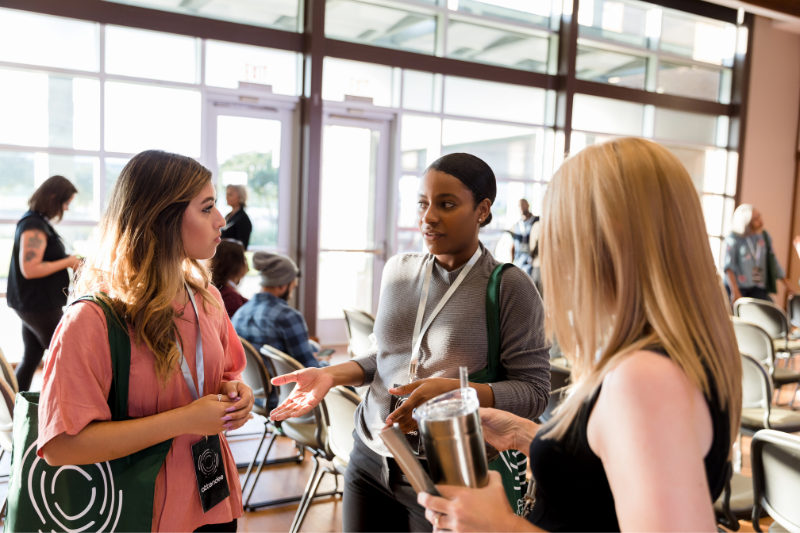 Strategies you can use to improve engagement
Achieving high levels of employee engagement won't happen overnight, be prepared for it to take time, hard work, and commitment. There are however various engagement strategies you can use as ways to improve employee engagement. Let's explore these strategies below, just be prepared to be realistic, flexible, and open to change along the way.
Live and breathe company mission.
Google's company mission is 'To organize the world's information and make it universally accessible and useful'. Now, there's not many companies as powerful as Google but every single company's mission is just as important. A clear company mission will contribute to employees living and breathing the core values, which will ensure the company operates in a way that helps to achieve the mission. Communicate the company mission to employees clearly, accurately, and frequently. Give time and space to share those stories where employees, managers and leaders have embraced and demonstrated your values.
Listen to employees.
Whilst communicating business information from the top down is necessary for clarity, it is equally important to listen to what your employees have to say. They are the lifeblood of your business, the staff on the front line who interact with customers, partners, and fellow employees. Collecting insight from a large global workforce may sound daunting but there are many digital tools to help ease and streamline the process. Regular and persistent communication through emails, surveys, polls, intranets, and platforms will help disseminate important questions and gather your employees' thoughts, feedback, and insight. This invaluable data will be key when it comes to refining your business strategy.  
Continuous learning opportunities.
Most employees seek to further their careers, looking for the next promotion or job opportunity for personal growth and development. Employees will become disengaged if they cannot see learning opportunities therefore businesses must invest in their people, rather than recruit to replace the disgruntled. Learning can take on many forms, both online and offline, and focus on improving knowledge about the company's products or services through to personal wellbeing and skills development. Providing continuous learning opportunities will support employee job satisfaction and boost engagement.
Employee reward schemes.
Employee rewards are the tangible perks provided to employees in recognition of their achievements, and contribution to the business. From bonuses and gift vouchers to additional annual leave and company outings, the purpose of employee rewards is to motivate and engage employees, increase job satisfaction, and ultimately drive better performance and loyalty from your team. Ensure whichever rewards you offer that they are appropriate and relevant to the action.
Recognising a job well done.
There are many benefits to implementing an employee recognition programme into your organisation but a key one is the ability to reinforce your company core values. Don't just talk about your values, show them. This peer-to-peer recognition can happen daily, weekly, or monthly via a digital recognition platform to recognise a job well done, encourage teamwork and reinforce desired behaviours. By implementing an effective recognition programme, you'll have engaged employees that drive commercial success.
These are only a few strategies to improve engagement but are amongst the most effective when rolled out at scale and with appropriate levels of investment by the company. The process of improving employee engagement is continuous and something to be embedded in the company culture.
Working with FMI to improve employee engagement
As a brand engagement agency with over 20 years' experience we are well versed in designing and delivering employee engagement solutions that help businesses succeed. We work with brands to construct incentive, reward, recognition and engagement schemes that uniquely fit their employee engagement strategies and company objectives.
We helped electronics giant Sony achieve growth and increased UK market share through the implementation of an effective incentive and reward programme targeting retail channels. Seen sales performance rocket and exceed expectations with bespoke sales incentives for telecoms giant Huawei. We are adept at working with large global businesses to boost engagement with both direct and non-direct employees.
FMI have long-established relationships with our clients and celebrate in their success. When working with us we will act as an extension to your team, immerse ourselves in your brand and values and design solutions that truly meet your engagement needs.
If you need support in developing your employee engagement strategies, then let's talk. We will help you prioritise your issues and needs and work together to define your requirements.
Email info@fmiagency.com or complete our contact form to get in touch.