Planning an employee event can be a daunting prospect, add in the fact that it's live with time-critical production and large format content and it can feel an overwhelming project. Your company has decided to run an employee awards event and you've been tasked to deliver it, now what?
Firstly, it's important to keep the business objectives and goals front of mind. Recognition awards for employees can be sought after events, celebrating employees' achievements and accomplishments. Senior stakeholders will have a different perspective on what they want from the awards event to that of an employee. It is possible nominees may have never attended a prestigious awards event before, take time to consider all employee communications, from initial invitations to post-event, and ensure it feels personal to the individual whilst meeting company objectives.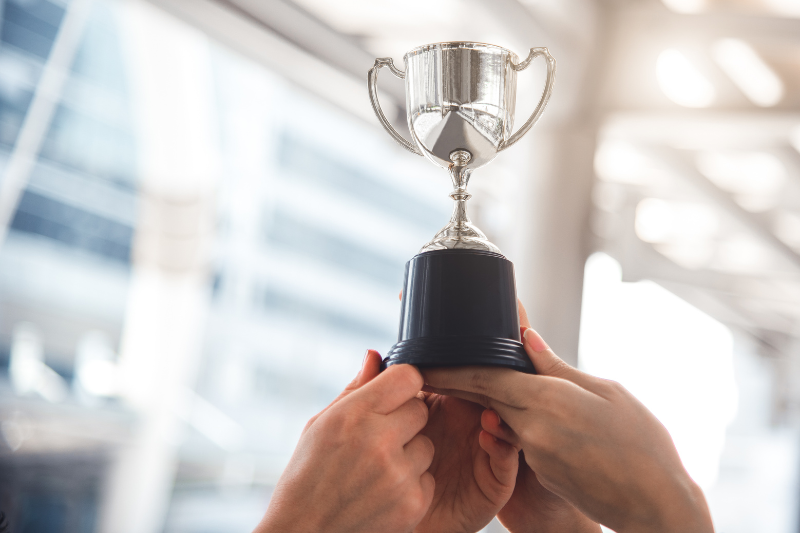 Create Award Categories
Typically, an employee awards event will have several awards categories, reaching company-wide employees through to specific countries, departments and teams. Employee service awards provide companies the opportunity to celebrate an employee milestone such as five, ten or more years of service. The purpose of this award is to show appreciation for commitment, loyalty and contribution.
For new business and sales departments, employee performance awards provide a chance to standout from peers and celebrate success. Perhaps you've reached target during a particularly difficult period, or you've exceeded targets and over-achieved. In business areas such as marketing or operations, employee performance awards may recognise achievement of a particular goal or target. The purpose of this award is to recognise a job well done and celebrate amongst peers.
There is no better way to receive service and performance awards than at employee appreciation events. Awards events create memorable moments of celebration and recognition that remain engrained in an employee's mind for years to come. Provide employees the opportunity to celebrate with colleagues, managers and senior leadership teams at an employee awards event.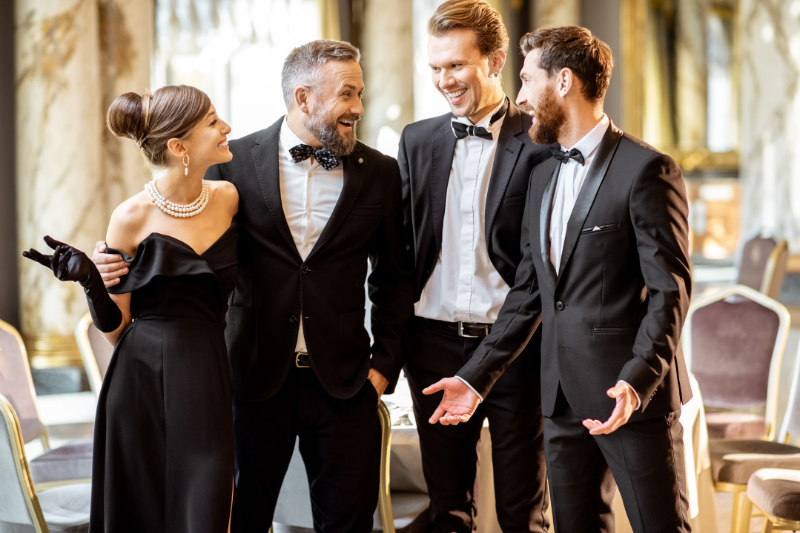 Types of Employee Events
Employee appreciation events can take all different shapes and sizes, from an exclusive UK awards dinner to an overseas global employee awards event. From luxury venues and intimate hotels to large stunning ballrooms and exotic locations, no matter the format you chose for your company it provides a unique opportunity to bring nominees and winners together from across the business and say thank you.
In the planning of your employee awards event, consider how you tailor it to your brand. Create special awards that relate to your company's core values or add special touches around sustainability or the environment to support your CSR initiatives. Be mindful of how employees will travel to and from employee appreciation events and ensure both the venue and travel modes support your business principles. Global brands may look to combine an awards event with business travel, or a factory visit to deliver greater business benefit to the attendees.
Planning an employee awards event requires strong business awareness and meticulous planning. Combined with exceptional delivery it will provide value to your business for months, if not years, to come.