Event management experts, and Oxfordshire-based team, FMI Agency are well versed in helping corporate clients manage their event budgets. With over 30 years of experience in the events industry, we're best positioned to offer guidance and insight on how much to spend and on what event elements.
In this article we discuss how much companies spend on corporate events and the going rates for hosting a successful corporate event that will deliver return on your investment.
How much do companies spend on corporate events?
It is estimated that 1.3 million business events take place annually in the UK and spend on events within the corporate sector is expected to rise by as much as 83 percent according to the Annual ICE Report.
We are proud to have delivered lots of different types of corporate events for our clients, from intimate hosted dinners to large scale overseas conferences, award ceremonies and team parties. Corporate events come in all different shapes and sizes, and we are often asked 'How much do companies spend on corporate events?'. It's not a simple answer. With no 'one size fits all', here are some things to consider when planning your event.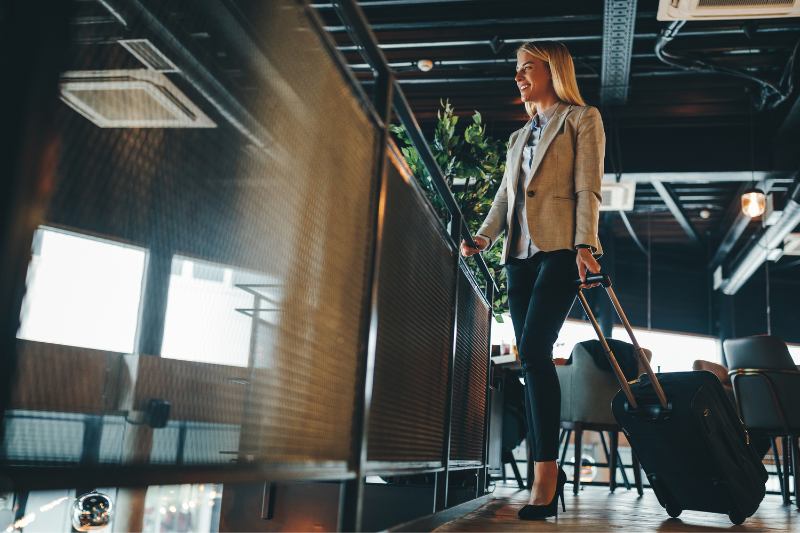 Event scale
How many people will be attending and where will they be travelling in from? It is a local, national or international corporate event and will all employees be invited to attend? Have attendee numbers increased from the previous year and does the allocated budget reflect this?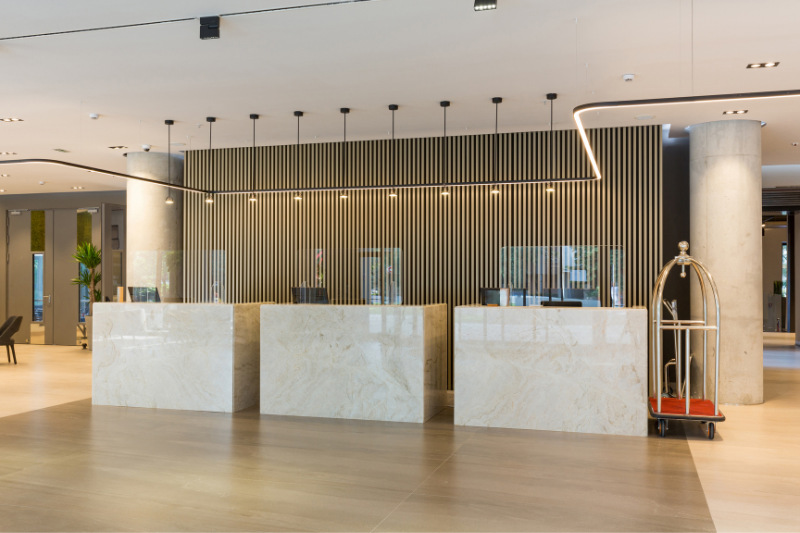 Venue and location
Depending on the purpose of your corporate events, and the goals and objectives of the company, venue and location will be critical to ensure you deliver the event on budget as these will be some of your largest costs in terms of outlay and logistical expenses. Consider venue, room and hotel capacity, venue style and aesthetics to ensure they fit your brand and explore the wider facilities available to create the perfect corporate event for your guests.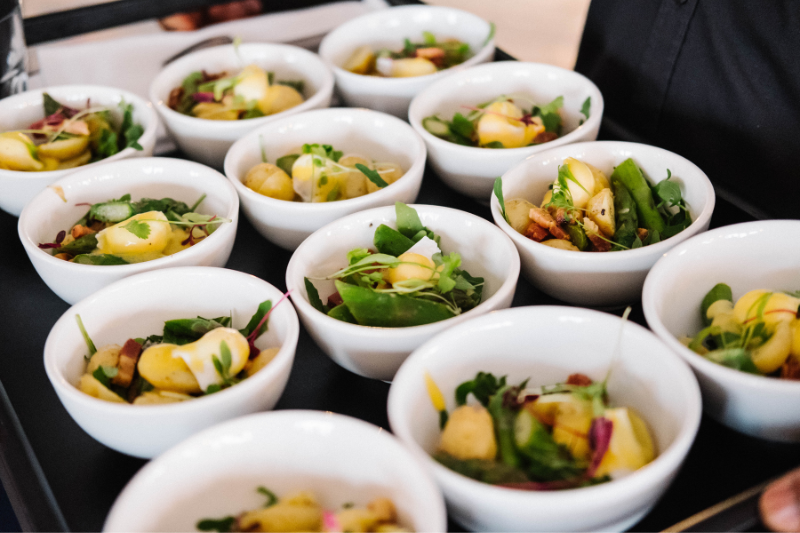 Food and beverage
There is nothing worse than hungry delegates so if you want to ensure your guests are engaged and focused then you will need to ensure they are catered for. Another hefty expense, F&B will be a significant proportion of your budget, therefore consider whether a three-course sit down meal is necessary, or could a more cost-effective bowl food option meet your needs.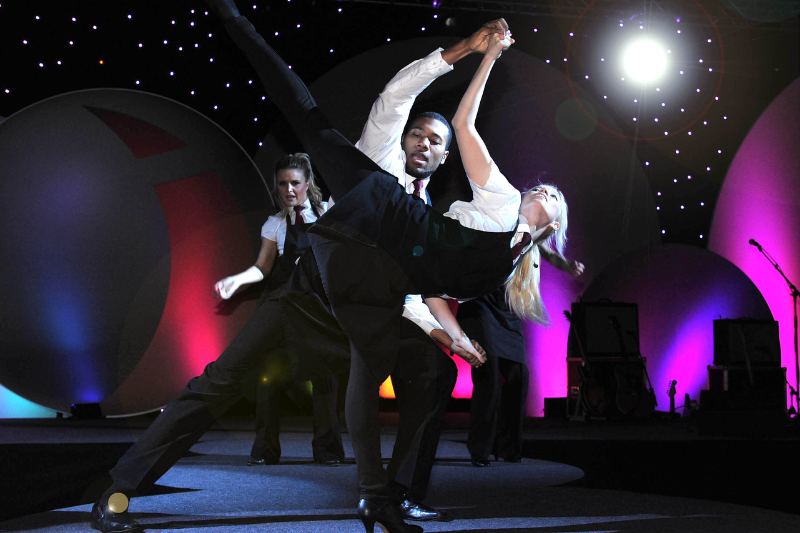 Entertainment
Not all corporate events require entertainment, and this will largely depend on the duration of your corporate event but if it runs for more than one day, consider what will your attendees 'experience' and how will they be entertained? From bands and magicians to guest speakers and hosts, be sure to shop about to keep your budget under control.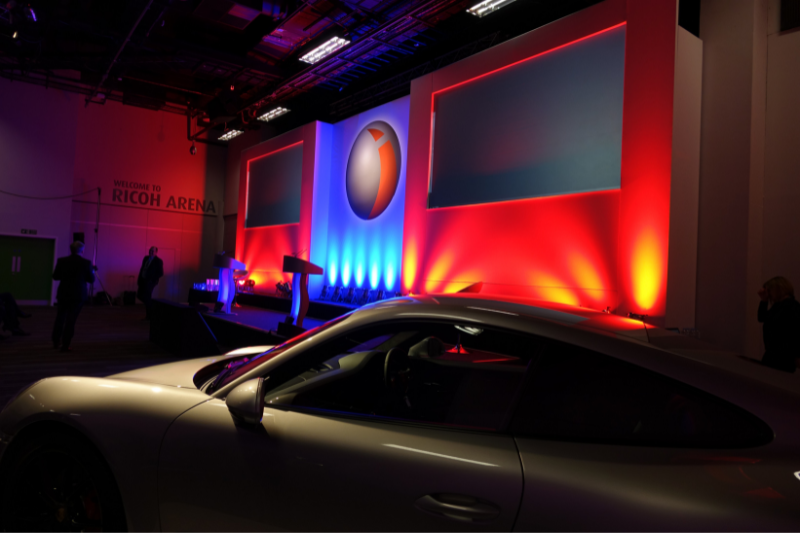 Audio visual
Generally speaking, most corporate events will have an element of production, whether that's a professional stage set-up or simply several break out rooms for group work. Costs can vary greatly between venues, also if your events agency owns or hires their AV kit.
FMI Events Director, Dave Ball, says; 'Events budgets are really all about scale. A three-day overseas conference will have more elements to deliberate, including accommodation, breakout sessions, team building activities and entertainment and as a result will carry a much higher cost. Be careful with local taxes and always ensure the contract is favourable to you as the buyer, this is where an event management agency can really add their value, FMI recommend a 10% contingency to ensure attendee experience is never compromised.'
How much will my corporate event cost?
In our experience, the only way to answer, 'How much will my corporate event cost?' is to start with pulling the detail together and building your budget from the ground up.
Our budget estimates have several standardised key elements, if you cost based on these you should be able to ascertain a good estimate for the overall budget required for your corporate event.
Budget estimate elements to consider:
Pre-event management – This is the time for the person/s responsible for project managing the event and liaising with suppliers before the date of the event.
Venue – Third-party costs for hiring your venue of choice including catering and staffing.
Production – Third-party costs for staging, lighting, audio, set etc. including crew.
Theming – Depending on your event this may include design and room dressing through to elaborate installations and entertainment.
Onsite event management – You will require support onsite, so factor in the type of roles, responsibilities and onsite support required from hosts and event managers to facilitators and technical crew.
External factors can impact the price of your event, from fluctuation in currency exchange rates to changes in airline flight prices. Be aware of what other 'big' events are going on in the world such as a World Cup or Olympic sporting event to natural disasters and economic challenges as hosting your corporate event on the day England play a World Cup final could negatively impact attendance'
Here are some case study examples to help you determine potential costs.
Annual Recognition Awards – Aviation Sector
150 Attendees | Arrival Drinks and Pre-Dinner Entertainment | Formal Three-Course Dinner | Audio Visual | Awards and Staging On-Site Event Management
Annual EMEA Conference – Technology Sector
120 Attendees |Pre-Event Recce | Three-Day Event, including Four-Star Accommodation | Team Building Activities and Excursions | Product Showcase and Exhibition Area | All Company Meeting and Breakout Sessions | On-Site Event Management 
Virtual Sales Summit – Technology Sector
200 Attendees | Virtual Event | Event Theming, Styling and Video | Project Management
Internal Milestone Party – Finance Sector
80 Attendees | Personalised Invites and Desk Drop | Arrival Drinks and Bowl Food | Online Registration and Attendee Management | Venue Sourcing | On-Site Event Management
How FMI can help you plan a corporate event within your budget
We are proud to be one of the UK's leading corporate event agencies, delivering corporate events in London, Europe and across the world.
If you need an event organiser that makes your life simple, then we can help. We know how to make corporate events engaging, rewarding and memorable and collaborate closely with our clients to achieve amazing results – so if you're wondering how much does it cost to host a corporate event? Talk to us and we will ensure we guide you every step of the way.
Working closely with an event agency such as FMI Agency will help you to set a realistic cost expectation early to ensure you're not surprised by unexpected costs. We maximise your budget, manage suppliers, and logistics for you and carry the risk to ensure your event is delivered to a high standard.
Through our wealth of experience our events team is equipped to deliver all types of events, from intimate hosted dinners to large scale overseas conferences. We understand that events come in all shapes and sizes and our bespoke approach allows us to work with you, your goals, and your budget to deliver an event which is truly unique to you.
What are the next steps? Firstly you need to build your brief and think about your outline requirements and what the objectives of the corporate event are, then get in touch with the FMI Events Team, we can have an informal chat to discuss your ideas and look at budgets. We can debate sit down or bowl food!