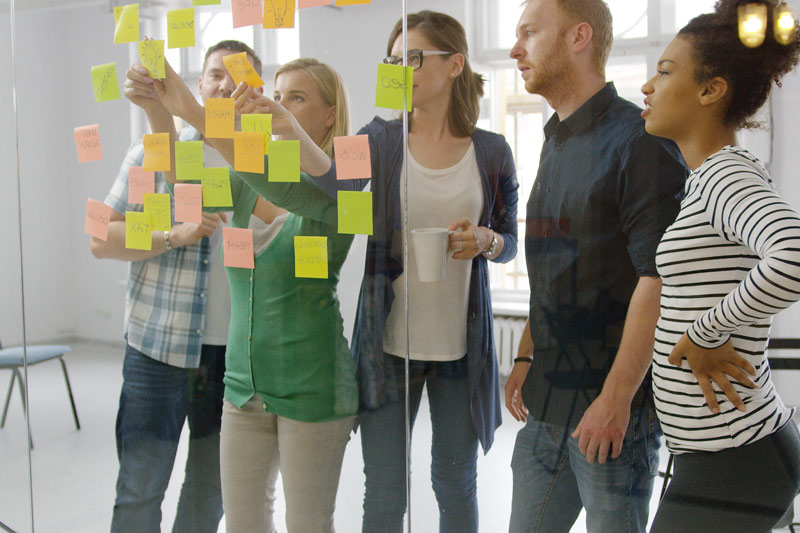 Clare Bingham
Operations Director, FMI
In 2019, we're more focused on growth than ever – and we're not talking about growth for the sake of it; we're talking about smart growth with the right partners.
Whenever we talk about the national and global brands we work with we talk about 'partners' and 'collaborators', because that's what they are to us. They are more than just clients.
We want to build long-term trusted relationships and to work together to deliver creativity, impact and results consistently.
The objectives we work towards are ours as much as theirs; the results we achieve are shared; and we celebrate our successes together.
Our MD John made a great point recently about us hitting the "sweet spot" as a business, which sets us up nicely for expansion during 2019.
In his blog, John said we've never been better placed to strengthen our hold on the incentives, brand and events market in the UK.
Why? Well, because we have the agility and hunger of a nimble entrepreneurial enterprise with the weight of big business behind us; and we are small enough to care deeply and to establish genuine and meaningful relationships.
Our perfect partners
The perfect partnerships are exactly that. They evolve through collaboration, they are shaped as a team, and that can often mean they need focus on clear objectives setting up front.
Often agencies will simply pick up a brief and hope to deliver on it. I'll say it now. We're not that agency. In modern business everyone is time-starved, but simply spending a little bit of time with us up front can transform the ROI of a campaign, programme or event. And it's worth the investment.
In terms of delivering events and incentives in the telecoms, finance, electronics and mobile markets, we are already a dominant player – and we're proud to be trusted partners of some of the biggest global names in these sectors.
During 2019, with the support of an expanded Business Development team, we're aiming to focus on strengthening our hold in some of these key markets – which have underpinned our success so far – but also to grow in new markets, such as automotive, IT and the entertainment industry.
Transferable skills
Size does matter. In our case, it's a strength. Our agility, our strength-in-depth as a team and our location (near London and without the London agency price tags!), means that when it comes to flexing our capacity to the demands of clients in any sector, we're well-placed.
We have an experienced team who are capable of operating globally – some of who have been doing this for nearly 40 years… I won't mention any names!
It means we've usually been there and done that when a partner or potential partner needs a problem solving. But that knowledge has depth and is flexible too, and our skills are transferable to any sector.
If you need to engage people with, and connect them to, your brand then we're the ones who will help you achieve those results.
If you need incentive programmes – be it sales, incentive travel, engagement programmes, corporate rewards, employee and channel incentives or ambassador programmes – then we can help you deliver it.
If your brand and marketing needs aren't being fulfilled, we can support you.
Or if you need to deliver an event or exhibition that people speak about for years after, then we're the ones to pick.
Get in touch
We're out talking to potential new partners and collaborators now, companies who need an agency to genuinely become an extension of their team.
We want to solve problems, add more value, utilise our experience and deliver genuine creativity to more partners in 2019. Our door is always open if you think we're a fit for your business, so please do get in touch.
Who knows, this time next year we could very well be celebrating our success together?
I sat down recently with a member of our Business Development team, Ashley, to film this video. See what you think!
Clare Bingham
Operations Director, FMI